The rusty patched bumble bee has declined by 87 percent in the last 20 years.
Many birds show aggression when they feel their breeding territories or feeding areas are violated by unwelcome intruders and hummingbirds are no exception. Below, a viscous attack leaves one dead, still clutching the twig it perched on.  The will fly high above them before diving nearly straight down right at the intruder.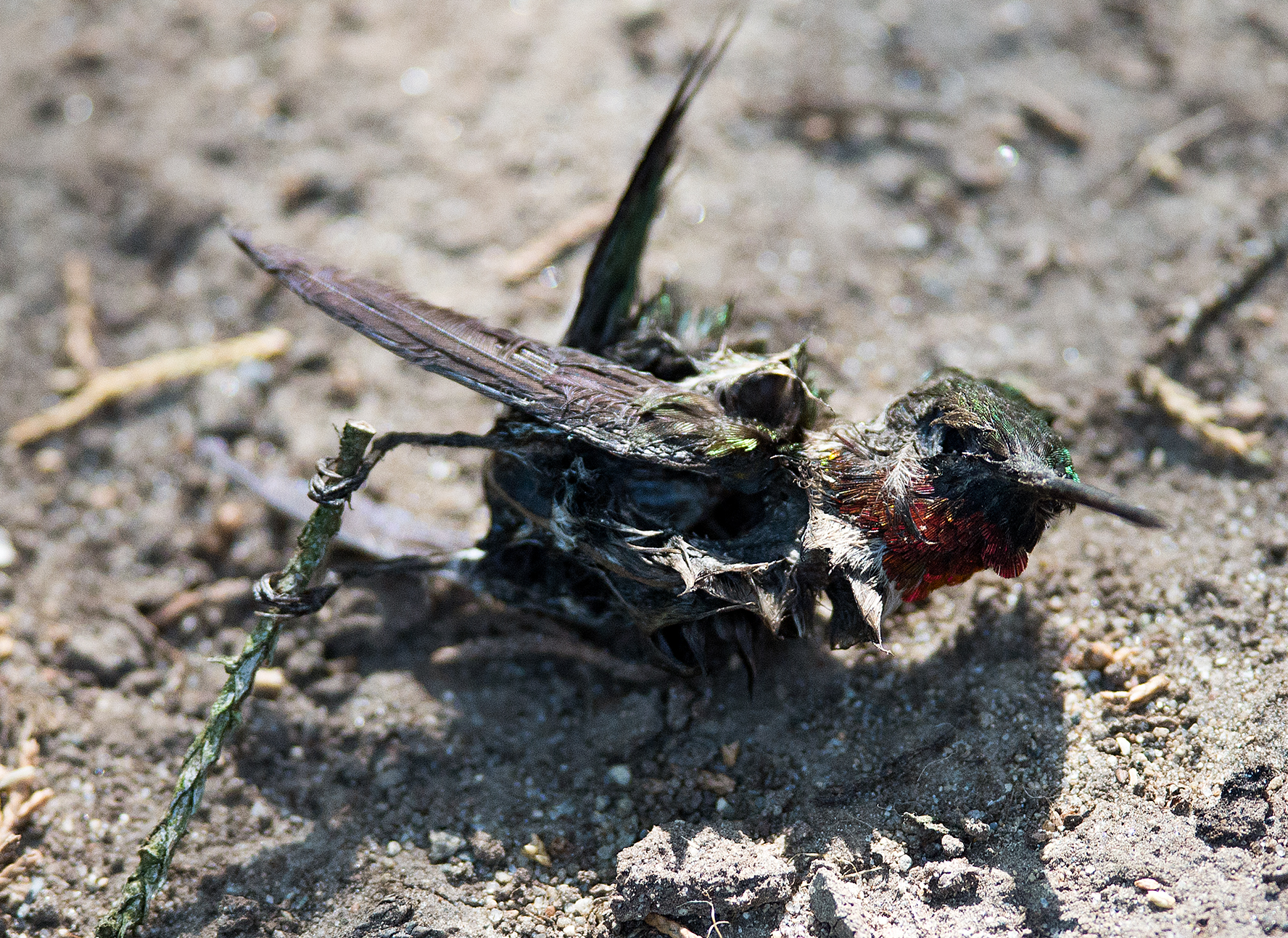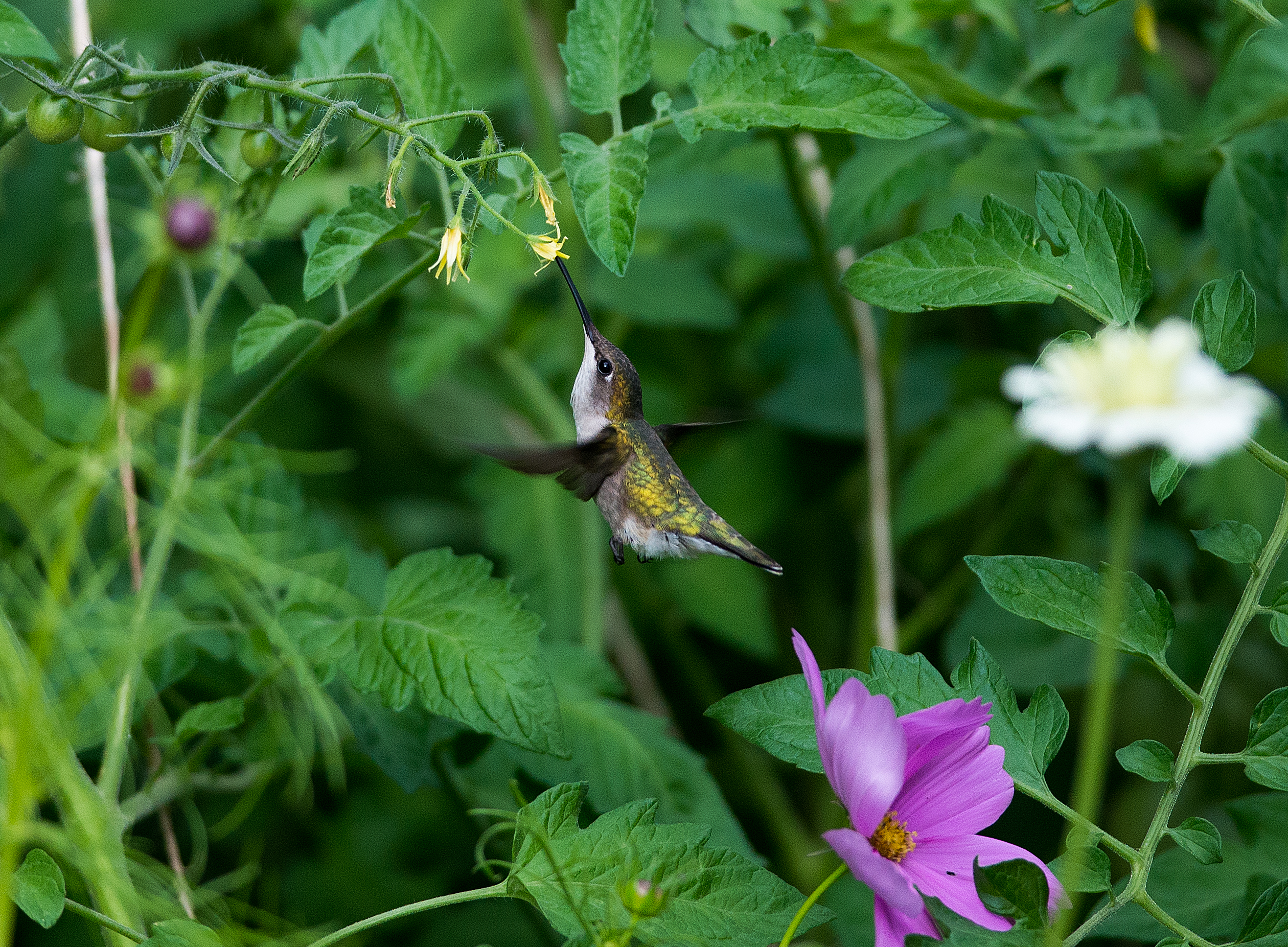 The back deck lab is ready to go. The kids will look at various plants we grow in our back yard or in pots. Sometimes we need a break from bugs and such.