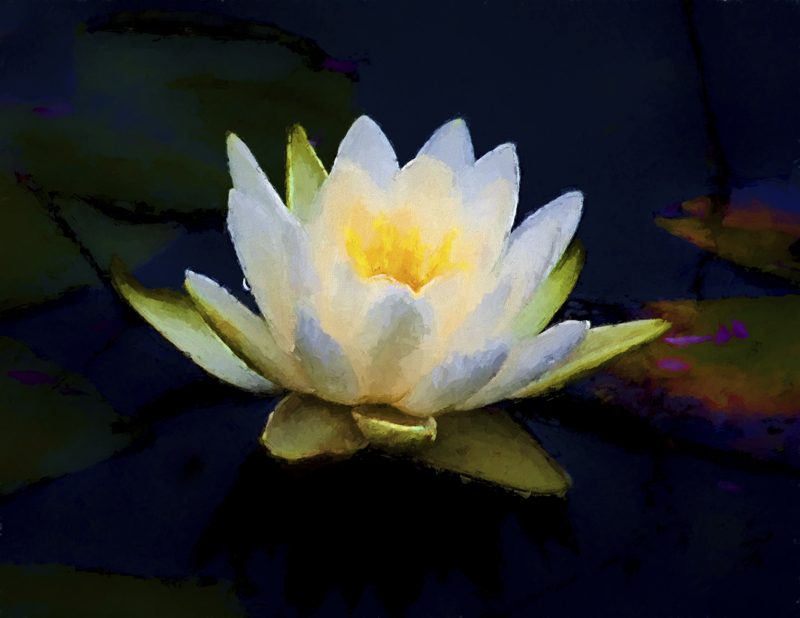 In this pond of placid water,
Half a hundred years ago,
So they say, a farmer's daughter,
Jilted by her farmer beau,
Waded out among the rushes,
Scattering the blue dragon-flies;
That dried stick the ripple washes
Marks the spot, I should surmise.
Think, so near the public highway,
Well frequented even then!
Can you not conceive the sly way,—
Hearing wheels or seeing men
Passing on the road above,—
With a gesture feigned and silly,
Ere she drowned herself for love,
She would reach to pluck a lily?
Edna St. Vincent Millay