Praying Mantis
These insects get their name because they have very long front legs that they hold in a position that reminds people of praying.
Praying mantis is the only insect that has stereo-vision.
This means that the mantis can look at the same spot with both eyes, which lets it determine distances more accurately.  Some species have distinct body shapes that make the insects look like branches, flowers, or leaves. The most common praying mantis color is green, but it can range from brownish colors and tones to camouflage its body among its environment.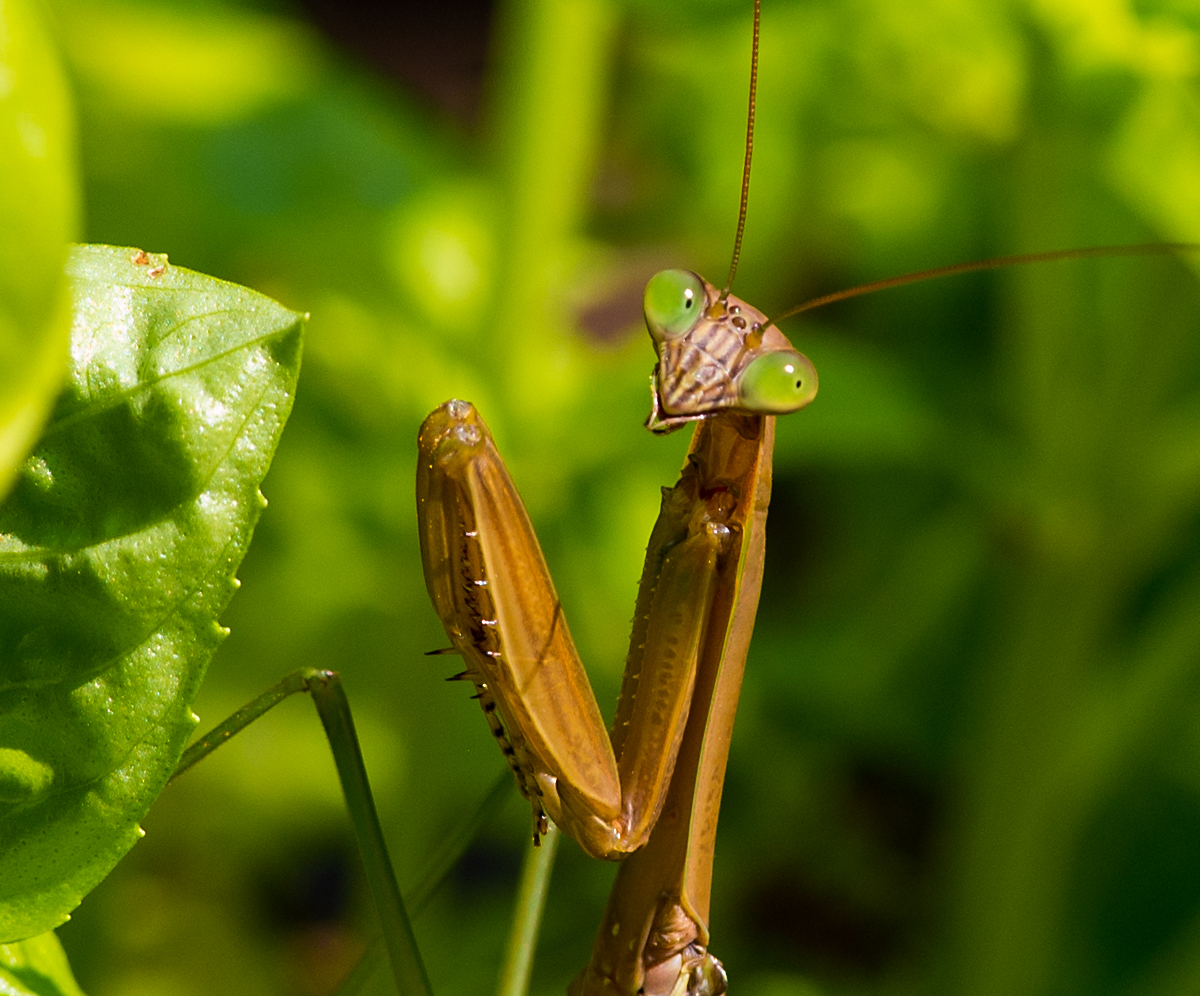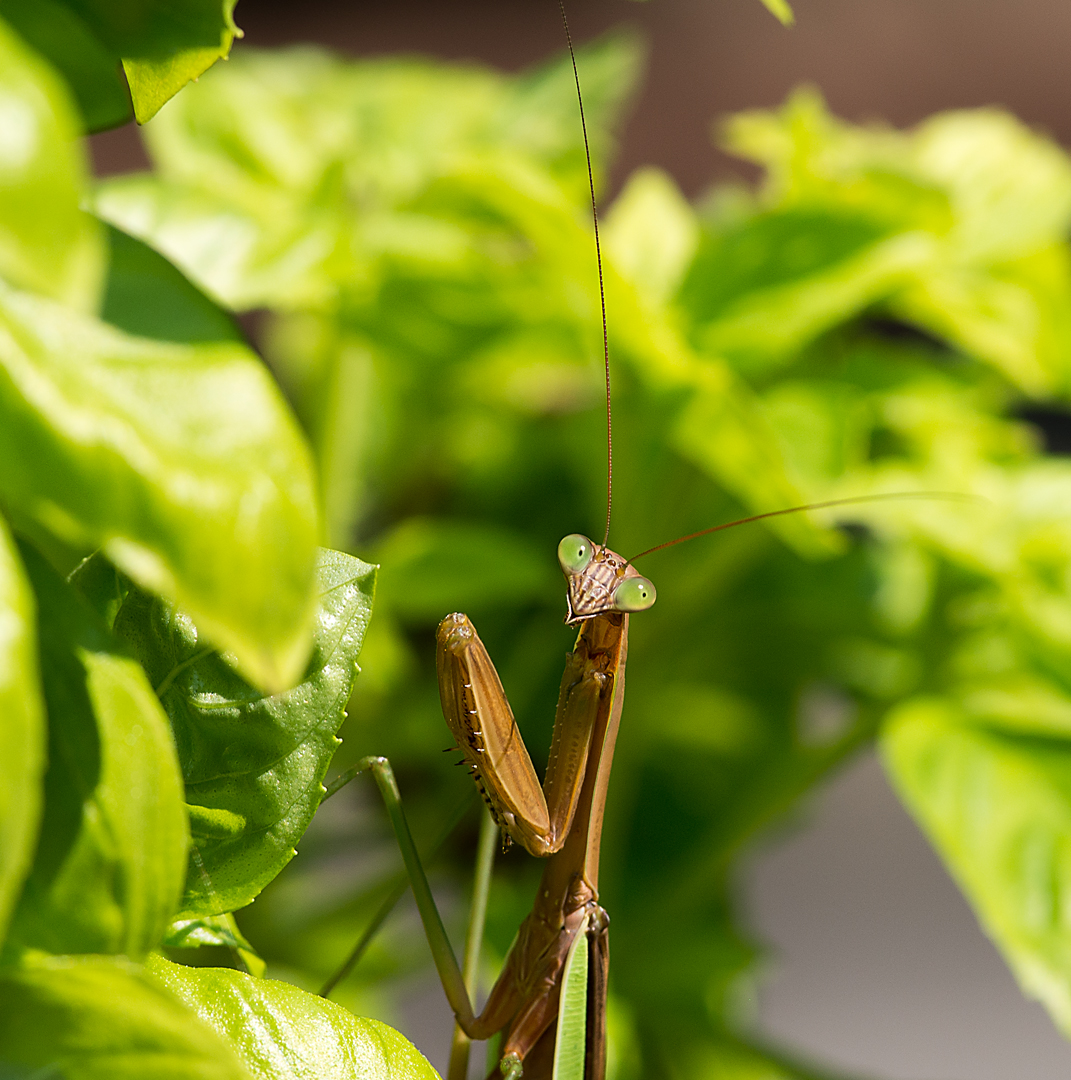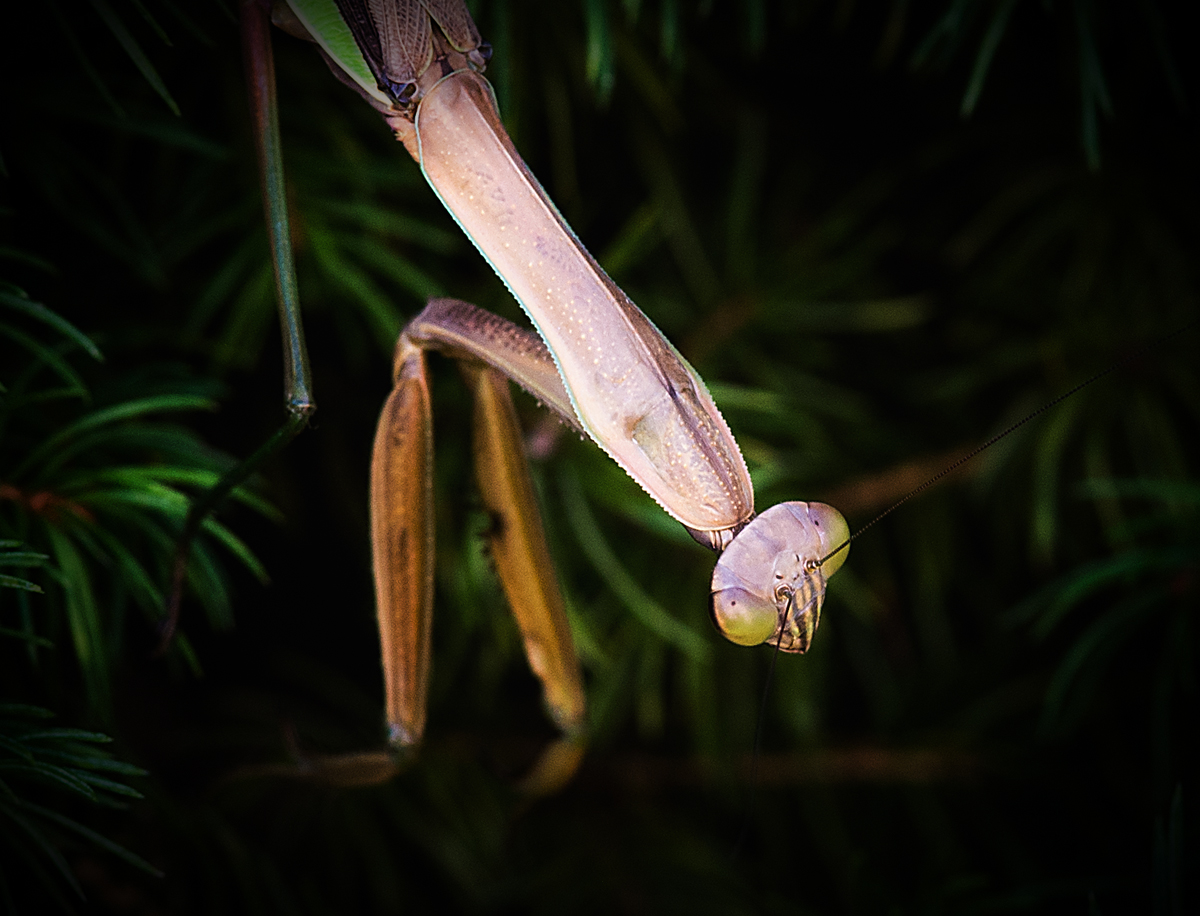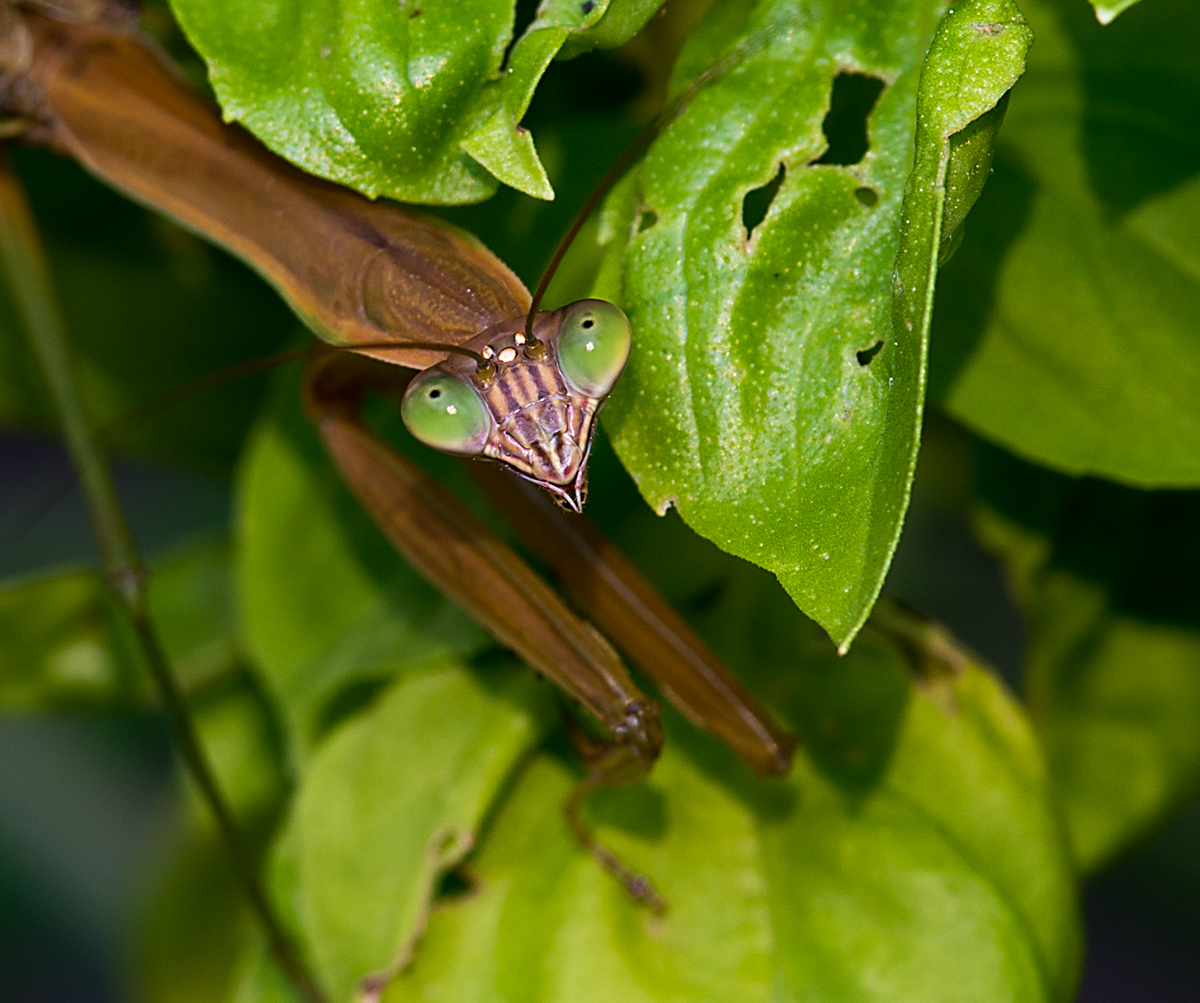 Below: Mantis on Basil plant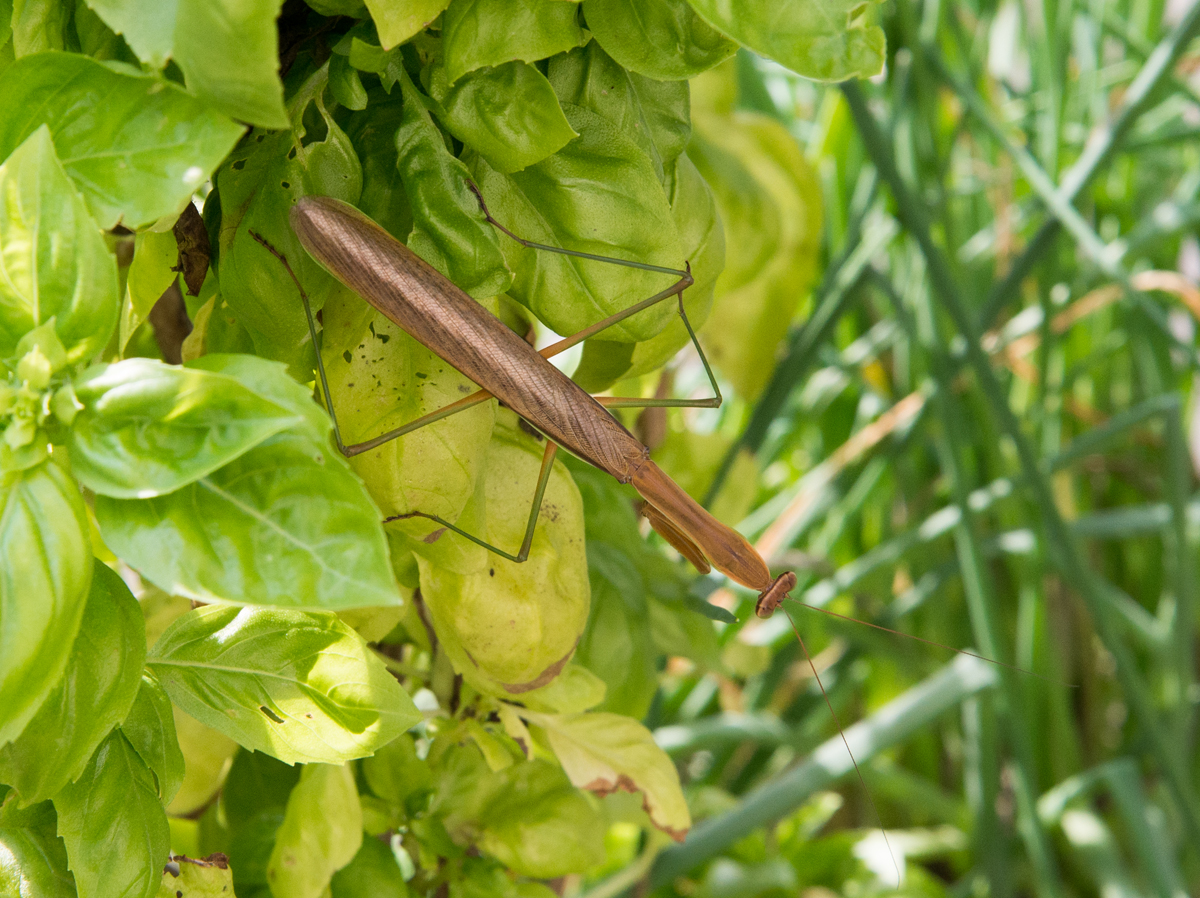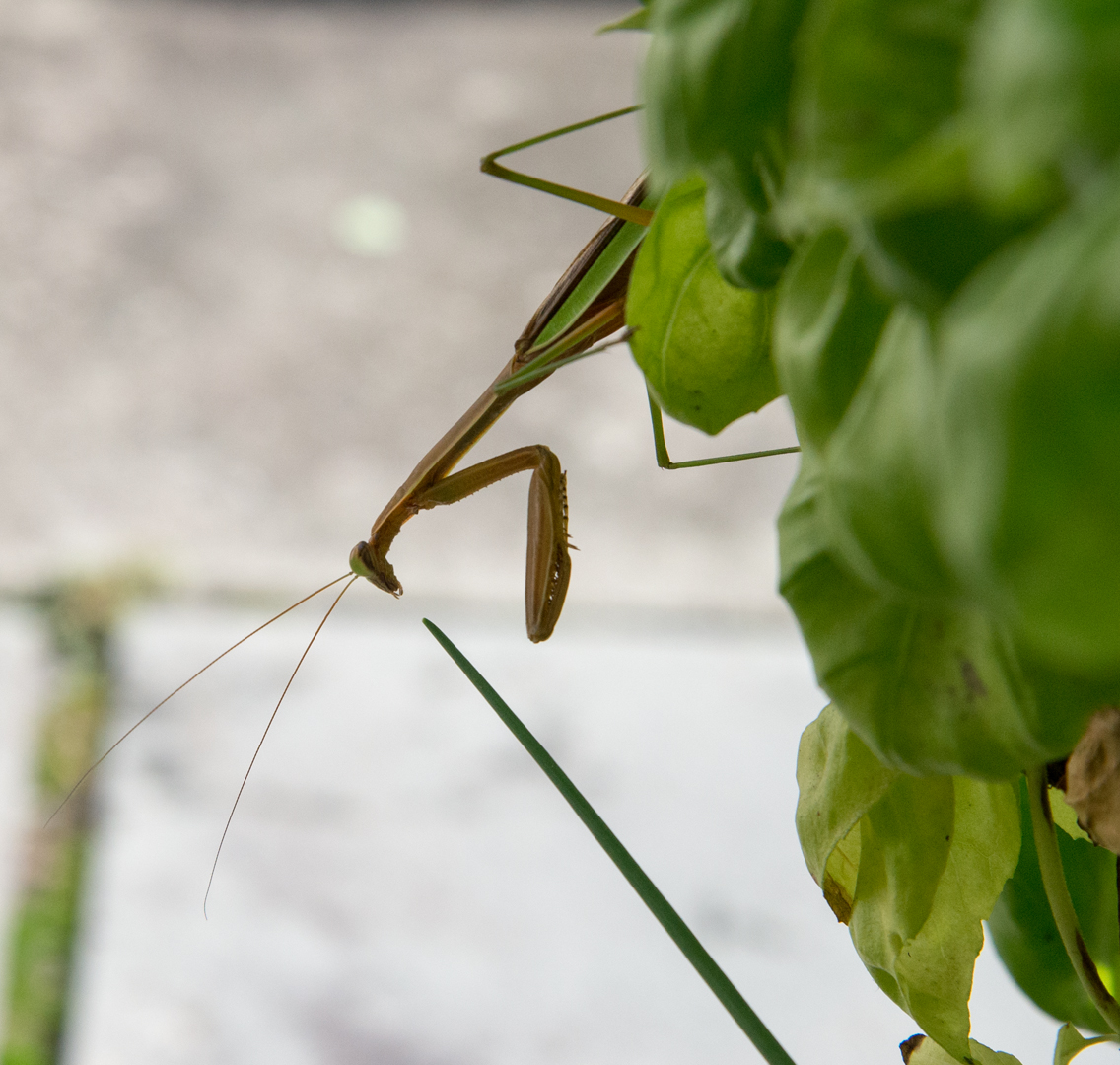 Below: On shrubs